News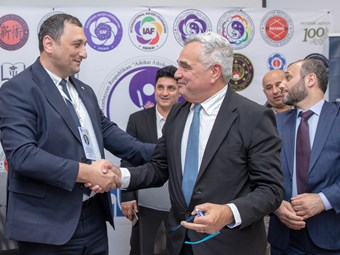 MoU´s in Azerbaijan
During these days, from the 16th till the 19th of May, the Chairman of the IAF, Wilko Vriesman, is visiting our member in Azerbaijan, the Azerbaijan Aikikai Aikido (AAA) in Baku, which receives the teaching from Takanori Kuribayashi Shihan, from Hombu Dojo.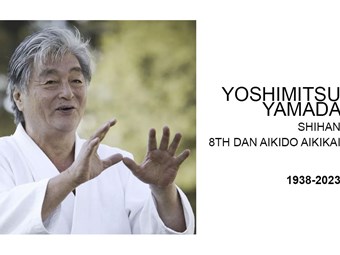 RIP Yoshimitsu Yamada Shihan
We have received the following communication from NY Aikikai. And we would like to share the sad news. Yoshimitsu Yamada Sensei, please rest in peace! Yamada Sensei was member of IAF 's Senior Council.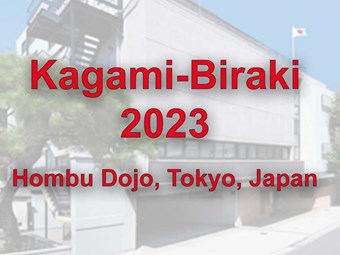 2023 Kagami-biraki Ceremony
On the 8th of January 2023, Sunday, the Aikido Hombu Dojo's Kagami-biraki Ceremony took place in Tokyo, Japan. 918 persons were promoted at the event.
Aikikai
The Aikikai Foundation is the parent organization for the development and popularization of Aikido throughout the world. The Aikikai Foundation is the mothership of the International Aikido Federation.
Open window Aikikai
Aikikai Homepage
IAF International Aikido Seminar for Young Adults
The first IAF International Aikido Seminar for Young Adults will be in Kyoto, Japan this fall, during 15-17 September 2023. The trainings will be conducted by Dojo-cho Mitsuteru Ueshiba and also by Toshio Suzuki Shihan. The seminar is dedicated to aikidoka aged 18-25, who are 1-3 Dan graded. Registration can be made by IAF members. Contact your representative and ask for registration! (Limited number of participants)
See details
YouTube
#TheWorldGames video series: Hereby the #aikido embukai offered by Irie Yoshinobu Shihan, from Hombu Dojo, in USA, at #TWG, in Birmingham, Alabama, USA. Video Edit: Lucho Howard (Argentina), Camera: Andrew Blevins (USA), Kara Stewart (USA)