News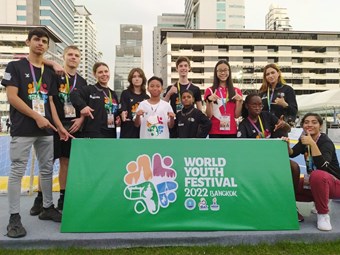 IAF at United Through Sports World Youth Festival 2022
United Through Sports had a great edition of the World Youth Festival. Many events dedicated to the youth around the globe took place the other days.
The Aikido Ambassador of this event was Dyana Al Haddad, from Saudi Arabia.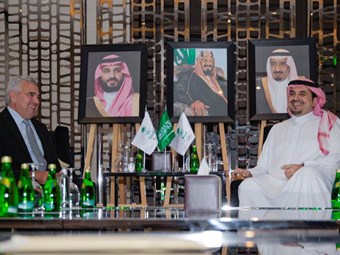 IAF Arab Summit in February 2023
The IAF Chairman, Wilko Vriesman, had an important meeting in Riyadh with His Highness Prince Fahd Bin Jalawi, Vice President of the Saudi Olympic and Paralympic Committee of the Kingdom of Saudi Arabia and Chairman of the Education Committee of the Olympic Council of Asia.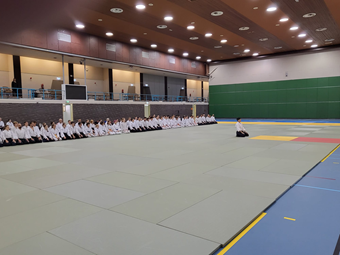 Youth International Seminar in the Netherland 2022
The IAF member in Netherland hosted a successful youth international seminar in Papendal during 22-24 July 2022. The trainings were conducted by Toshio Suzuki Hombu Dojo Shihan.
The event is a mark of Aikido - Back on Track, underlining the efforts of bringing Aikido events back on international calendars.
Aikikai
The Aikikai Foundation is the parent organization for the development and popularization of Aikido throughout the world. The Aikikai Foundation is the mothership of the International Aikido Federation.
Open window Aikikai
Aikikai Homepage
Aikido Back on Track - Youth Event
Successful International Youth Seminar organized by the IAF member in the Netherlands, under the patronage of the IAF and with the participation of the IAF YWG, was held in Papendal in 22-24 July 2022. Teacher: Toshio Suzuki Shihan
See details
YouTube
The American television personality, Andre Aldridge, visited us at the Embukai venue in Bill Battle Coliseum, Birmingham Southern Collage, Alabama, USA, and was eager to find out more about the Art of Peace. We are happy that the CBS broadcasted this reportage about Aikido at The World Games 2022.